Jeslyn from The Improbable Housewife brought up the topic of fashion while participating in Kelly's Corner's Fashion Blog Hop, and it got me thinking.

I am a firm believer that the "being a girl" gene skipped me when I was born. Until I had my daughter I NEVER wore a skirt, I would wear 3 sports bras under XL shirts, saggy Dickies or Levi's. I didn't even straighten my hair until I was 21; yes I sported an afro until then. The thought of wearing make-up made me gag, and to be perfectly honest it still does to a point. I don't know what goes with what, what colors look good together, or even what accessories are most of the time. But I have found things that are my tried and true, hardly any flucutations. What is this absolutely simply boring wardrobe you ask? Here I'll show you:

In San Diego I lived in tank tops, shorts, and flip flops when it was hot. Every once in a while I would venture into something with color:


When The Princess was smaller she became apart of my wardrobe as well as my hunting coat:
Since moving up to Oregon, I had to throw my flip flops into the closet and start wearing my hiking boots:
Or my absolute loves. I have been known to go into tizzies when I can't find them. I wear them with everything, pants, skirts, shorts. Doesn't matter, I even sleep in them at times because yes they are THAT comfy; my Ariats: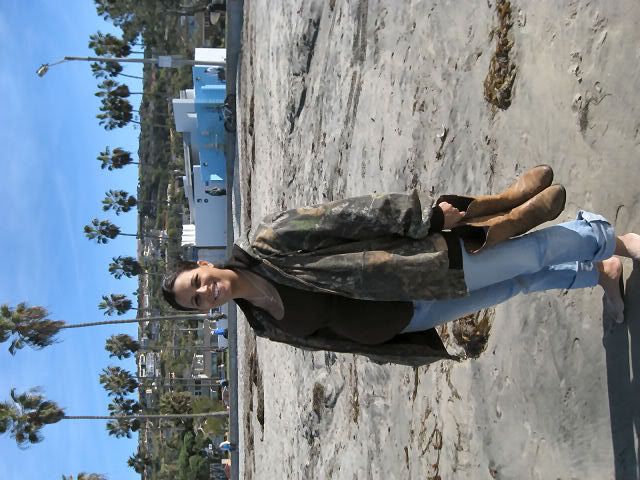 There were times where fashion was the LEAST of my concerns. Yes ladies I did go out in public like that too: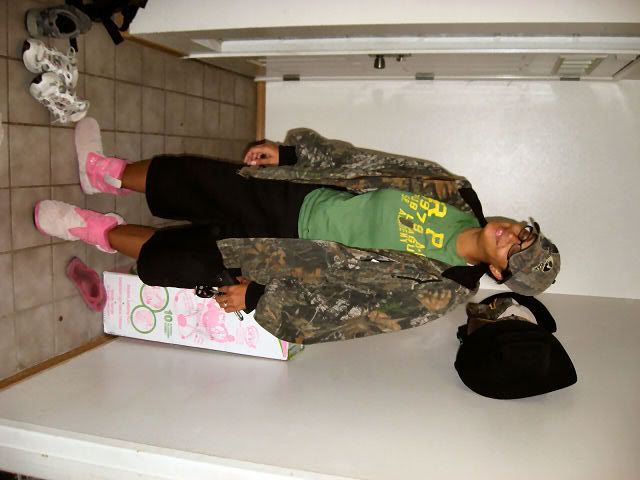 But in the end I can always be found just like this:
As you can see there is absolutely no fashion in my wardrobe. It's just jeans, boots, shirts, and my hunting coat, very basic.
What's your style?