Today is the "Let Me Call You Sweetheart Blog Hop" hosted by
http://thefrugalhousewife.com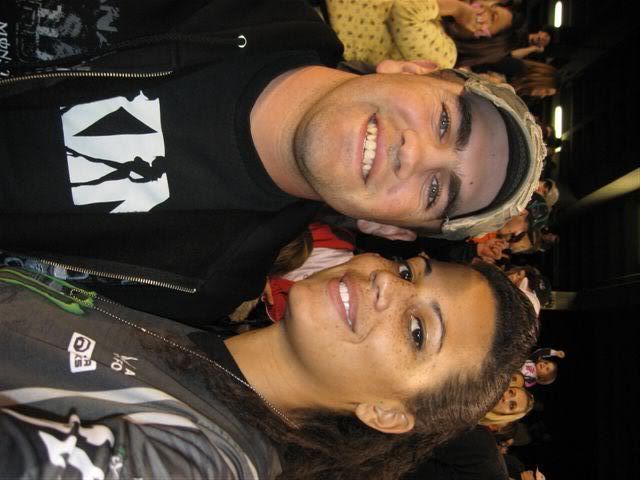 Another first for our marriage is coming up on Valentine's Day thanks to the Army, spending it apart. A part of me is sad at the thought of spending the day away from him, but then I just look through old pictures and smile. Our normal tradition is going to
AMA Supercross
, tailgating in the parking lot, and enjoy the races.
There is just something about spending the day being burnt to a crisp, feeling the sweat trickle down your back as you wait in line to get Chad Reeds or James Stewarts' signatures, or the sounds of the engines on a dirt bike being revved higher and louder than an opponent. Oh the choices of Kawasaki, KTM, Honda, and Suzuki; which is the best? Of course you'll always get a different opinion and from my experience, the winning vote always ends with what bike someone had since they were a kid. Outrageously out-priced beer, greasy event food, clumpy cold nacho cheese on stale chips. Ohh man I can just taste it when I close my eyes and think of it.
This year though will just be another day spent apart. The kids are making cards and while I should have made one too; I found the perfect Hallmark card that I could record a message in and would play Tim McGraw's "My Best Friend". We have had many ups and downs. We separated for 7 months in 2007 and a month in 2009, but in the end he is my best friend. He drives me insane sometimes. Almost to the point of wanting to pull my hair out, but that is why I love him. He knows me. He knows the good, bad and ugly and yet he still finds me to be attractive and doesn't go a day making some kind of comment about how he got lucky landing me. I feel the same way about him, I never thought I would be so lucky to marry someone who still gives me butterflies, makes me weak in the knees and can make my laughter come out so naturally.

The kids always do the "I love you THIS much" with their arms spread out. A neat little craft idea came to mind for the The Man to see how much he is missed is to do Hand Hugs. It was super simple to do. I just traced each of the kids hands on construction paper and cut them out. Then I took some left over yarn and measured the arm span for each child, from right palm to left palm. The kids glued the ends of the yarn to the back of each hand. The kids thought it was the greatest thing ever. I just have to remember to put them in the mail this weekend.


So on Valentine's Day this year, when others will be spending the day in the arms of someone they love, I will be on the couch with the laptop 2,150 miles away text messaging, as we watch the opening day of the greatest sport EVER…
I am giddy like a school day for opening day. It won't be the same to watch without his true commentary and us bickering over who's the better driver that always results in pillows be thrown, a beer being spilt, and us temporarily giving up till next weekend. Looks like we will start a new tradition!