Yesterday I hit the point of being "homesick", add in stress, and the family dramas here in town; I cracked. I have often wondered the last 10 months if it was ever going to show it's ugly head. I went to bed early last night with a stress headache that has followed with me into today. My cough is echoing off my lungs, and my nose is training for a marathon. With that I am taking today off from packing, sorting, I will pick up and clean but I am going to keep my carcass planted right here on the couch and watch tv with the kids. I thought about popping my Imitrex but the side effects lay me out like a junkie shooting heroin; and with kids around that's a no go.
Back in 2001, I moved from SoCal to Camp Lejeune, NC with my first husband. I went through a horrible bout of depression due a wide range of things but one of them was being homesick. I couldn't adjust to life in NC. The first year was the worse; while I enjoyed and loved North Carolina, I missed SoCal so much it made me cry almost every day. When I left North Carolina right before the divorce; I cried, not because of the marriage ending, not because I was starting a new life, but because I didn't want to leave North Carolina. I fell in love. My whole time back in San Diego, while I enjoyed the weather, smells and things to do; I swore I would get out of there one way or another. I didn't want my kids growing up in a city that pushes you to grow up faster than you are ready for. I didn't want them thinking the name on a label of a shirt or shoes defined who you were. We moved up here to Oregon and from day one I've loved it. I love the beautiful sunsets on the bay, the smell of the crisp air on chilly days. I love that we have the dunes to ride in and places to camp all within 10 minutes from the house. Or how I can step outside, close my eyes and hear the ocean beat against the rocks on the other side of the road and trees from me.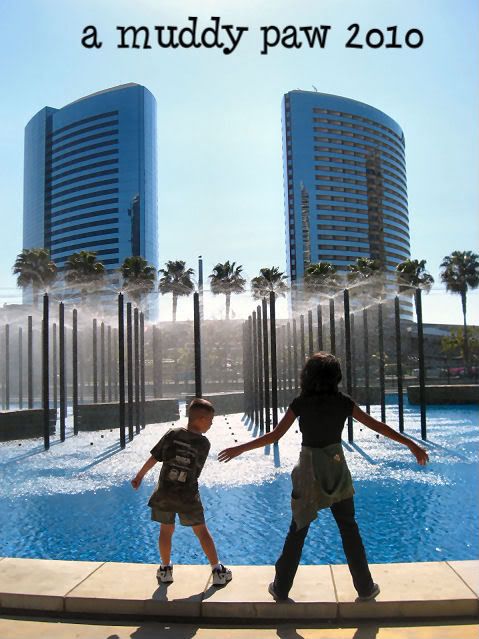 Sadly my love for California came creeping back yesterday when the sun shone and I went to embrace it in a tank top and capris only to be greeted by a wind chill that stopped me dead in my tracks. That's when I cried for the first real time since moving here 10 months ago. Miss the high 70's, the Santa Ana's, the smell of summer in the air all year round. Miss having to wear sun glasses every day, and being able to wear flip flops without fear of losing a toe to frost bite. I also miss all the things to do, the sports the kids were into, the hundreds of children around us in housing, our neighbors that became our family. I keep telling myself that I will feel the same way when I leave Oregon, just like I felt when I left North Carolina.
As the saying goes… "The grass is greener on the other side"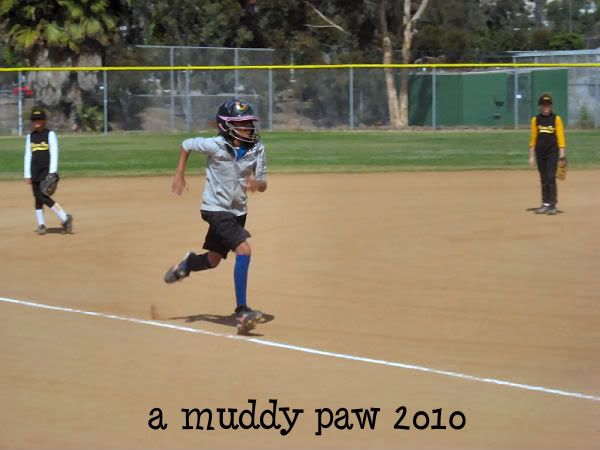 'Tater's last season of softball before moving to Oregon
Every place I move to has reasons to fall in love with them, no one place is my perfect euphoria of harmonious weather, although North Carolina does seem to be the #1 contender; I just have to keep focused on the reasons why I love that state and not compare them to others. With that I hope I don't put too many expectations on our new place. I am eager to get the kids back in sports, we've all been miserable without it, back into scouts, swim lessons again, and have the kids have other kids on the same street not a 30 minute drive through the woods anymore. I hope we make friends like we did in San Diego for summer BBQ's and Friday night darts and fire pit hang outs. I want to not feel lonely anymore.
And there is my whine for the week. In the end though, it won't matter where we live as long as we are together. As long as there is laughter in our lives, and love in our hearts we are rich and life is great.