This week Princess has discovered a forbidden cabinet. I honestly would put locks up on the doors but we're almost out of here. Until then I will just accept that she is trying to help me make dinner every night.
Don't think she liked the taste of them too much.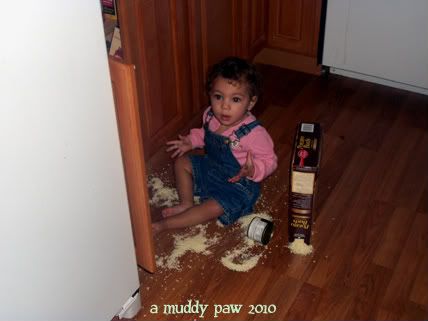 I can't stop giggling looking at this shot of her. Seriously she's pulling the "What?! What did I do now mom?" look. And then when I said her name out loud, she did…
Yes that is right, she crawled away as fast as she could.
The results of when older kids do not put away their beads from craft time and their baby sister finds the bag on the kitchen table. Took us an hour to get all the beads up.