Standing before my fridge I kept saying that we're out of food. I felt like I was starving to death. But really our fridge is full. And with leaving in 2.5 weeks do I really need to keep hitting the grocery store to restock the little things that are missing? Besides the most important item is right there on the second shelf!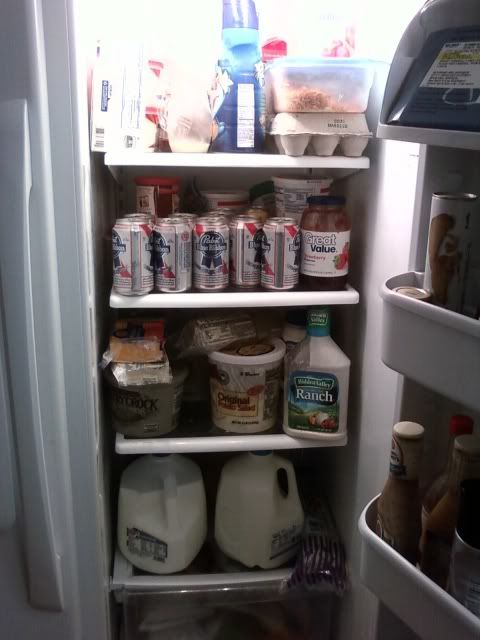 Plus 10 if you can tell me what's in my butter keeper in the door!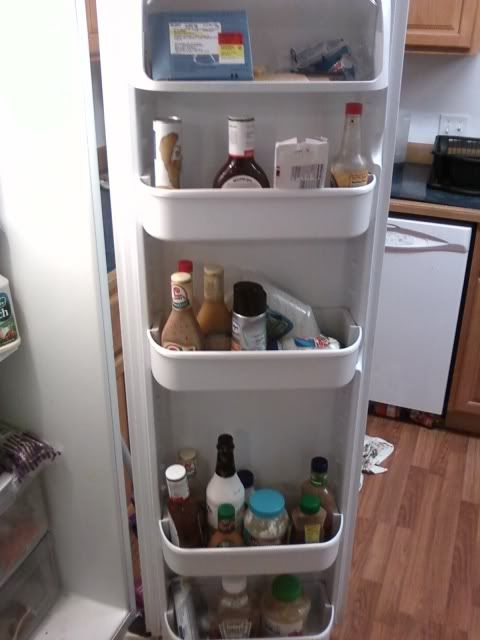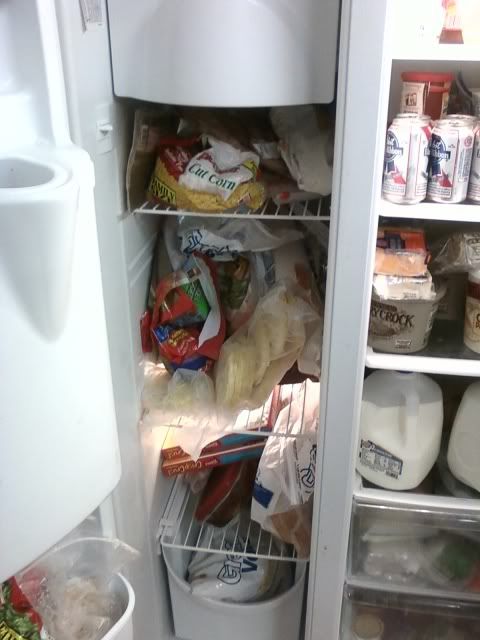 Looking at these shots, I am just an unorganized absolutely no desire to clean it out right now lady. Oh well. The fridge is NOT going to affect the outcome of our lives. At least I don't think so. Anyone have any stories of an unorganized fridge wrecking havoc on one's life?