I know as parents we are madly in love with our kids and can't see a single imperfection in them. It's true, I don't either for the most part. My one complaint in the kids though, as they get older they are harder to capture. Add their quickness and my camera's 3 minute (yes count that THREE minutes) pause before it snaps one, I get incredibly giddy when some shots turn out well.
Last week we FINALLY had her birthday party with the extended family. Poor baby when the cake came, she wanted NOTHING to do with it. Kept screaming and pushing herself backwards.
Princess's first dollie. She totes her around everywhere. The doll cracks me up, put her hands on her belly, feet, eyes, ears and she says the funniest things like "I can't see mama" or "mmmm I can't hear you mama".
Don't look at the nasty couch! I was in the middle of washing the cover for it yesterday when I was ATTEMPTING to fold her diapers. Princess prefers her diapers everywhere so she can play in the basket. Not helpful in the least when I'm trying to get them all washed and ready for packing.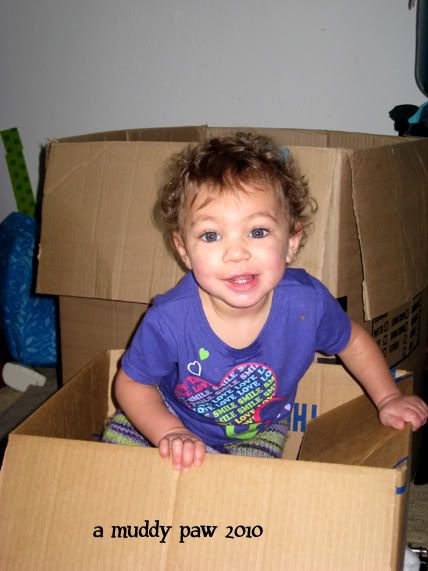 How could you stay packing all day long with a helper like this? I get almost nothing done on any given day with her. I'd much rather be on the floor playing with her then doing dishes or vacuuming.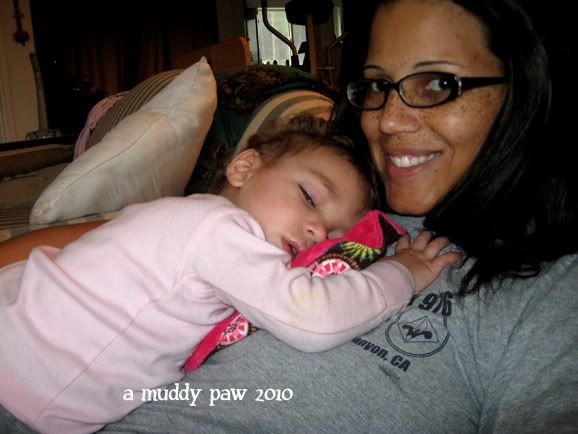 Yesterday at naptime. Poor baby's cold is kicking her tushie.