This year alone I haven't taken very many pictures of Dirt Diver and myself. We used to take pictures almost every week together. This year I think we have MAYBE 2 pictures since I moved here 2 months ago. This is one of the 2 from this past weekend and I love it!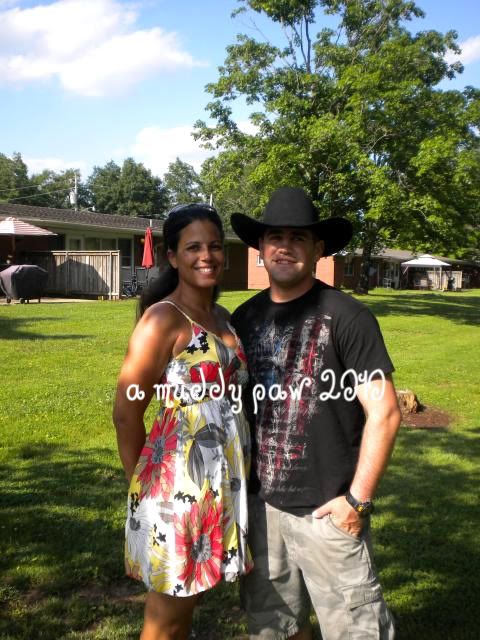 Science night at Lil t's school last week or the week before. (Honestly I can't keep track of days) Anyways we made an egg drop and of COURSE our egg didn't break. No really it didn't!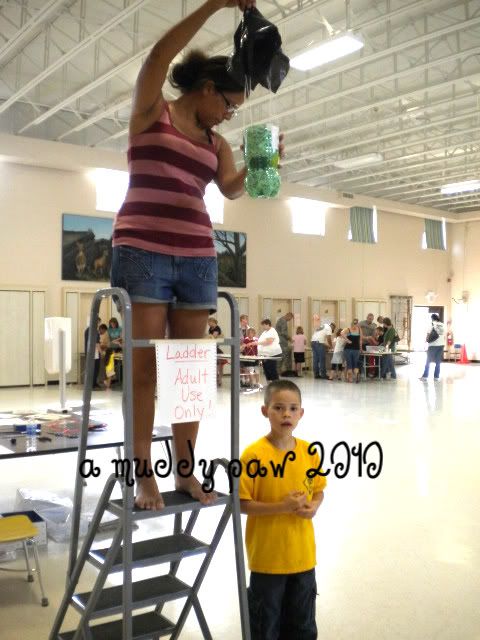 Lil t' made a food car out of celery, marshmallows, Oreo's. He got the longest distance out of his car too. Good thing he listened to me when he wanted to use a carrot and I said "but celery weighs less since it has no calories"! *snickersnort* Yes I did say that too.
Jim Bean Factory. I love this shot. He is ALWAYS carrying Princess that way since all she does is wiggle and squirm trying to climb down.