Last night after a horrible day spent with arguing and frustration Dirt Diver & I spent some time together. It started out innocently enough but then it took a turn for the worse, at least in his eyes. As he was in the shower I the respectful wife of his space who knows how much he loathes getting tickled decided to take it upon myself to tickle him. At one point I threw a cup of cold water on him while he was washing his hair. I have to say that is the FUNNIEST thing ever to watch a person's reactions, although I do not feel the same when the gesture is done to me.
Anyways I went for a hip shot, he went to step out of the way and down he went faster then a set of pins in a bowling alley. After helping him up, drying him off, and bandaging him up; the pity party started on his end.
Woe is me ensued until the pain was too much for him and he passed out from exhaustion.
I poked fun of him on Twitter last night and @WifeyofaSailor came up with the brilliant idea to make him a "Pink" Heart for his sacrifice. I really wasn't sure I should make it until this morning. I thought he was over it but nope I was wrong. I received the following texts
"Oh they told me at formation that because my wife caused amputation its not considered a combat injury. No benefits for it."
"Really screwed me this time."
"They did say I could file a civil suit for injuries and ptsd."
"oh and I may get at least the 30% for ptsd"
So off I went to make him a "pink" heart but alas we were out of pink so then @Weathergirlkena came up with the idea of green for gangrene!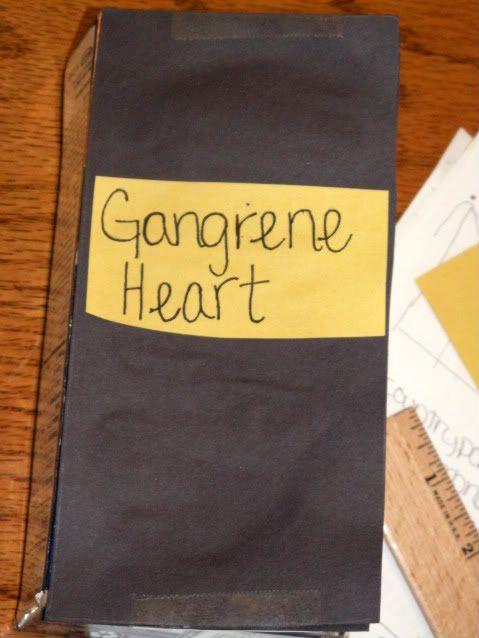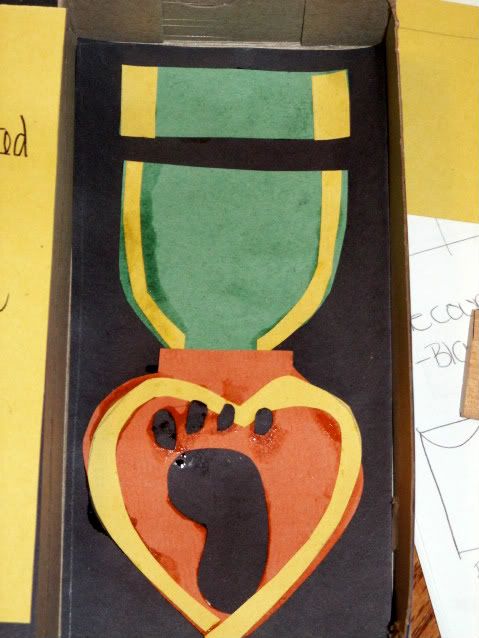 Ceremony is to follow later tonight!